3620 Joseph Siewick Drive, Suite 303
Fairfax, VA 22033

Check our Facebook page for special promotions!
A dermatologist is a physician that treats numerous skin, hair, and nail conditions in children and adults.  Our experience and dedication to the field of dermatology is coupled with a deep and genuine concern for our patients. Our entire staff is focused on providing you with the best possible care and a pleasant experience with prompt attention to your needs and concerns.  
The photos and videos displayed on this page are examples of the results that you can achieve with cosmetic and medical procedures. Contact us today and arrange a consultation.
Place your cursor over the images below to activate magnification.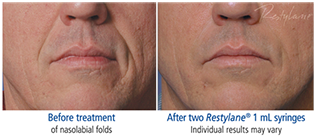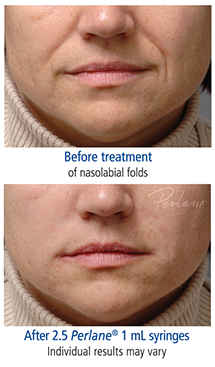 "...gentleness, skill and dignity..."
I first met Dr. Shabazz while searching for a Dermatologist for my 92 year old mother. Dr. Shabazz treated her in an unhurried manner, with gentleness, skill, and dignity. At that point, I transferred my own dermatology care to Dr. Shabazz. She is unfailingly pleasant and attentive, as she practices her specialty with excellence.
— Jeanie Odenthal, R.N., MEd
---
"...a hard working conscientious, patient first doctor..."
I've known Dr Shabazz since residency. She has always been a hard working, conscientious, patient first doctor. In addition to being very knowledgable about the field of dermatology she is also a genuine, fun-loving person that gets along well with people. I am excited about her starting her own practice and confident her patients will receive the highest level of care and dedication.
— Simone Mckitty MD, Capital Dermatology, Alexandria, Va.
---
"...a patient and caring doctor..."
It's my pleasure to write a testimonial for Dr. Dwana Shabazz. She is a dermatologist par excellence. In addition to that, she is a compassionate and caring doctor. She takes her time with patients and provides excellent care as well as feedback to the referring doctor, which I really appreciate. She is well trained, thorough and lucid in her explanations to patients. All in all, I would very highly recommend her to one and all.
— Chethana Rao, MD, Internal Medicine, Prima Medicine
---
Dr. Shabazz's practice is AMAZING!!!
From the moment you walk in the door with the friendly concierge, to the comforting nurse that makes you feel at ease, to Dr. Shabazz being kind and professional, explaining everthing she sees. I would recommend her practice to EVERYONE!!! I loved her so much, I brought my husband to my next visit for an exam. Any worries you have, go to see Dr. Shabazz today!!!! — MS
---
I found Dr Shabazz to be very personable and helpful with my visit. She was able to address my concern in a manner that was understandable and informative. Her staff was friendly and professional. I would recommend Dr Shabazz to others. — Kimberly W.
---
She is always pleasant and let's you know what to expect when she does a procedure. If there are any questions or explanation for your skin visit, she is clear and concise with her answers. Truly makes you feel she is interested in you as a person. — Diane R.
---
I am very impressed by Dr. Shabazz, she is a true professional and very personable. I would definitely recommend her and return myself! — Tracey G.
---
Very impressed with the professionalism and competence of Dr. Shabazz. Very good at explaining just what the situation was and making clear recommendations. — Kent H.